Axe throwing at Woodlands Axe is the perfect venue for any party or event. 
celebrate your special event at woodlands axe!
Throwing Axes is a fun and exciting way to not only celebrate special occasions with friends & family, but also a great way to build rapport with new business clients. Reserve a private lane or a one of our private rooms, and bring your friends and family for an amazing time!
Private events for Companies and Large Groups
Whether it's a company event, a bachelor party, or a birthday party, Woodlands Axe offers you an unusual experience that will be talked about long after the event is over.
Axe Throwing Special Events Near Woodland, TX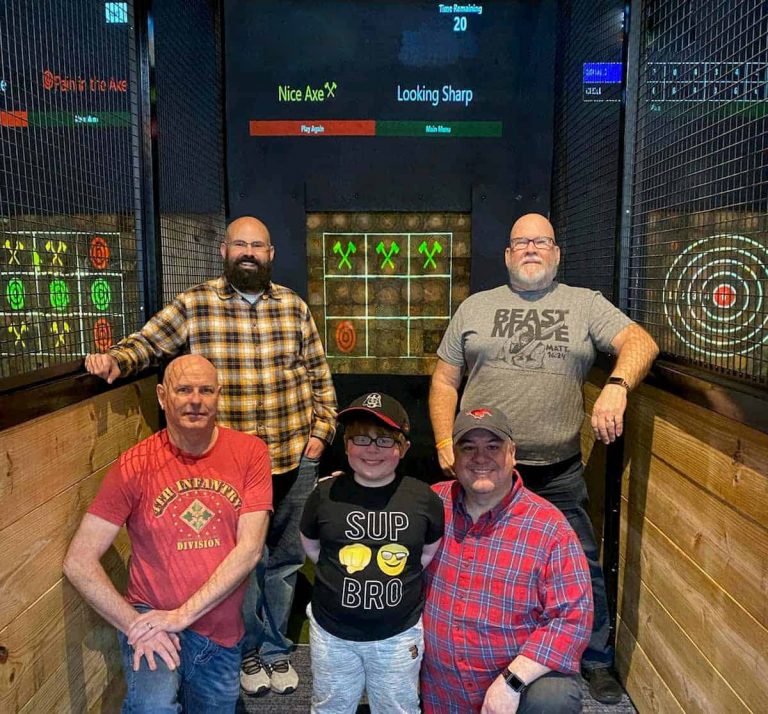 Looking for an exciting and fun venue for your special event that everyone (ages 8 and up) can participate in, whether they are "axe-perts" or "in-axe-perienced?" 
Woodlands Axe, located in Magnolia, near Woodlands, TX,  is perfect – whether your special occasion is an anniversary, graduation, wedding party, reunion, holiday party, divorce party, or entertaining clients or out-of-town family or friends! 
Our highly trained staff will show your group the easy process of throwing an axe and help them fine-tune during their sessions.