AXE THROWING PARTIES &
EVENTS
Axe throwing at Woodlands Axe is the perfect venue for any party or event. 
Axe Throwing At Woodlands Axe Is Great For Any Party Or Event!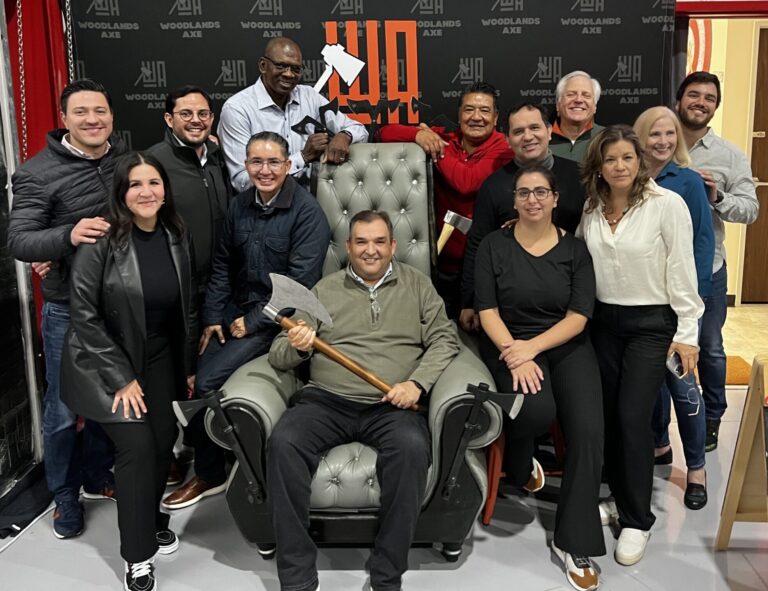 Tired of the same old company events? Time to take your next team building company event to the next level. Book an axe throwing company event near Woodlands, TX at Woodlands Axe, located in Magnolia!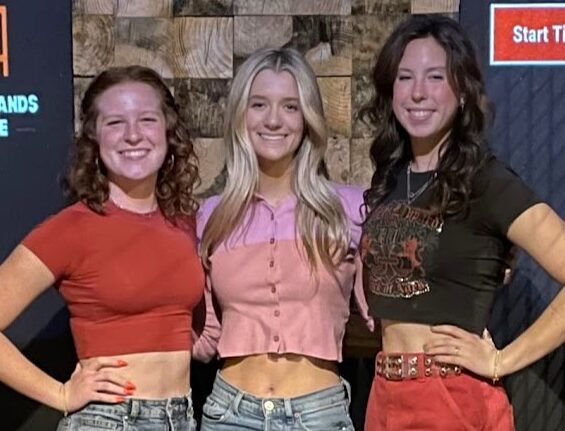 Axe throwing is great for all events, whether it's a night out with the girls, or you have an anniversary to celebrate, a special date, birthday party, or any event,  book an axe throwing  party or event near Woodlands, TX, located in Magnolia!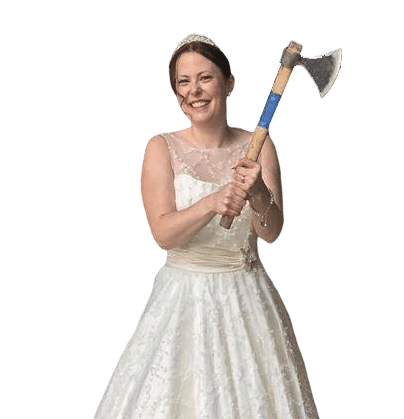 Bachelor parties and bachelorette parties are a unique once-in-a-lifetime event. Woodlands Axe will help create a fun axe throwing wedding event everyone will love!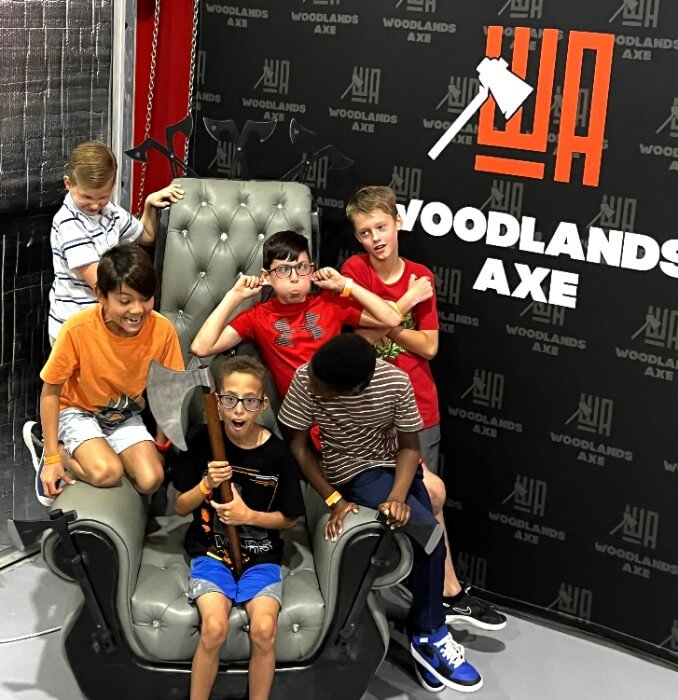 Ask anyone what would be fun for a birthday party near Woodlands?? They'll say they want to have an axe throwing birthday party at Woodlands Axe, located in Magnolia, TX!
THE BEST AXE THROWING IN THE WOODLANDS AREA
WHY WOODLANDS AXE FOR AXE THROWING?
We promise to show you an amazing time at Woodlands Axe, located in Magnolia, near Woodlands, TX. We'll help you host birthday parties, bachelor parties, bachelorette parties, team building events, company events, and celebrate other special occasions. Walk-ins are welcome, too!
We not only want you to have fun throwing axes, we also want you to be safe! Our facility and equipment are kept clean and sanitized. Our staff is friendly, professional, and highly trained.