Are you looking for a new way to have fun and let off some steam? If so, axe throwing might be the perfect activity for you! Axe throwing is an increasingly popular sport that is growing in popularity across the world. It combines elements of skill, strategy, and competition in a safe environment that can be enjoyed by people of all ages and abilities. In this blog post, we'll discuss what axe throwing is, how it works, and why it's such a great way to have fun. So grab your friends or family members and get ready to throw some axes – you won't regret it!
Safety protocols and rules of axe throwing
Axe throwing is a thrilling and rewarding activity that few people know about, but safety is always essential when engaging in any sport or recreational activity. This is why there are strict safety protocols and rules of axe throwing by which every person must abide to ensure safety for everyone on the site. Axe throwing safety protocols include wearing closed-toe shoes, maintaining a safe distance from players in adjacent lanes, listening to the safety briefing by trained professionals, and never leaving the designated area while an axe is in motion. Additionally, it's mandatory for children under the age of 16 to be accompanied by an adult at all times. The safety rules also stipulate that only approved axes provided by the facility are to be thrown and any attempts to modify them may result in a ban from participating. Adhering to safety protocols and following all safety rules can help guarantee safety and a fun experience for everyone involved in axe throwing.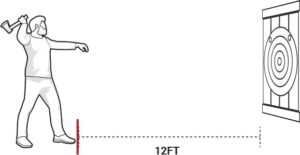 Safety Rules for Axe Throwing
Listen to the safety briefing by trained professionals before you begin throwing
Ensure there is a safe distance around you when throwing.
No one who is not actively throwing or coaching you should be closer than a circle 6 feet around you
Only approved axes provided by the facility are to be thrown
Never throw an axe when the party in the neighboring lanes are collecting their axe
Never throw an axe if anyone is forward of the red fault line on the floor.
Ensure you, and all others participating, are wearing closed-toe shoes.
How to properly throw an axe
Throwing an axe may seem intimidating at first, but with proper technique, it can be quite simple to master. Generally speaking, start by standing with your feet shoulder-width apart and parallel to the target. Grasp the axe handle firmly and take a step back with your dominant foot as you bring the axe up above your shoulder and aim. Let go of the handle using a swift flicking motion, making sure it spins end over end as it moves across the room before striking its target. Concentrate on not releasing the axe too late, as this tends to send the axe towards the bottom of where you are aiming or even into the safety barrier below the target.
For a single-handed throw, line up the shoulder of your throwing arm with the spot on the target you are aiming for, standing approximately 12 feet from the target, or behind the red line.
For a double handed throw, you should align the center of your body with the center of the target, again about 12 feet from the target boards.
With some practice, you'll find it's an easy and exciting activity for all to learn quickly! So, have some fun and enjoy yourself!
Axe throwing is a great activity for friends, family, birthdays, special occasions, after work entertainment and corporate events
Axe throwing is an incredibly fun and unique activity that is perfect for friends, family, birthdays, special occasions and even corporate events. As a fun form of entertainment, axe throwing offers something different from the typical activities like bowling or dinner that are usually associated with small gatherings. More than just fun, axe throwing strengthens team building skills as participants cheer each other on in a friendly competition. It can also be a fantastic way to create enjoyable memories for birthdays or special occasions when you're looking for something unique to do. With axe throwing becoming increasingly popular for corporate events (replacing the traditional golf tournament), it shows how it can go beyond fun entertainment and incorporate elements of success-oriented team building. Everyone will definitely leave your gathering feeling satisfied as they realize what an amazing time they just had!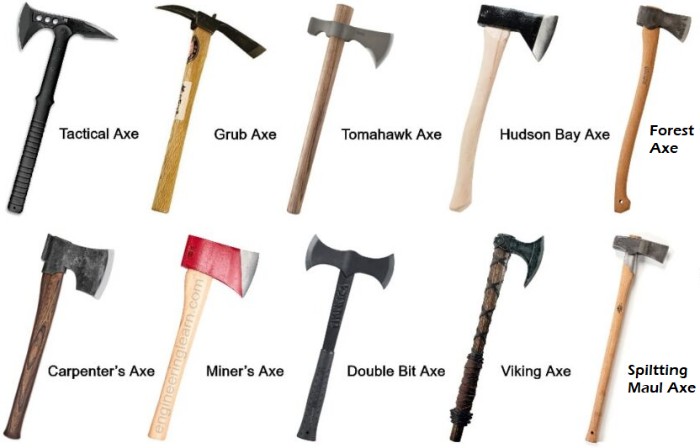 Tips on how to improve at axe throwing
Axe throwing is an exciting and new sport designed to have fun, as well as challenging enough to spur competition between friends and coworkers! It's both a solo activity and a great way to hang out with friends and coworkers, so don't miss out on the chance to give it a try. If you want to become an expert at axe throwing, practice makes perfect – so practice often and maintain your technique. Joining an axe throwing league is also a great way to develop your skills in a more competitive environment and have some friendly fun. Start off small with practice targets and build up from there. Once you've mastered the basics, take your skills even further! Axe throwing is so much fun that you'll soon be an expert in no time; throw yourself into the practice and the exciting results will be worth it!
Types of axes and knives used in this sport
One of the most exciting and thrilling sports out there is axes throwing. There are various axes which can be used in axes throwing ranging from axes, hatchets and even double sided tomahawks, ninja stars, and throwing knives. Those who have mastered axes throwing have great control over their axes and can hit the target easily with precision and accuracy. It takes a lot of practice to be good at this sport because you need to learn how to throw an axe from different angles depending on the target. Axes throwing is a great way to relax because it helps relieve stress while providing a fun competitive atmosphere among friends. So why not give axes throwing a try?
Axe throwing is Fun and Exciting
Axe throwing is an exciting and unique activity that is perfect for any occasion. Whether you're looking to have some friendly competition with your friends or family, celebrate a special day like a birthday, or even strengthen team building skills in the workplace; axe throwing can provide it all. With Woodlands Axe as your entertainment destination for axe throwing, you can be sure that your experience will be an unforgettable one! So why not give axe throwing a try? You won't regret it!
Woodlands Axe is your entertainment destination for Axe Throwing
Woodlands Axe is the place to go for the exciting new activity of axe throwing! Woodlands Axe is located in The Woodlands TX and just recently expanded to an even bigger space in Magnolia TX. Whether you are a seasoned axe thrower or a complete novice, Woodlands Axe has got you covered – their highly trained staff will make sure everyone has an unforgettable time with no worries. Woodlands Axe offers private events as well as public drop-in sessions, so whether you come with a few friends or show up solo, it promises to be a fun-filled excursion. So why not come and give Woodlands Axe a try?
Come to Woodlands Axe and set up your next fun event for family, friends, or team building corporate social! Our highly trained staff will provide you with an unforgettable experience that is sure to create lasting memories for years to come. So what are you waiting for? Book your axe throwing event today and have a blast! Give us a call at (936) 777-1165, or visit our website at Woodlandsaxe.com to book your party for a memorable and entertaining evening. It's sure to be an experience that you won't forget!